---
As we uncovered in our most recent blog: "Why Cryoskin?", cryo is an incredibly effective tool used to tone features. So now we ask the question: is there anything you can do to make these results more evident? In keeping with this week's theme, we decided to talk about a masque that may help you maximize your cryotherapy results. Another highly-rated product from the Tulasāra line, the Aveda Firming Sleeping Masque will have you waking up to a visible difference in your face.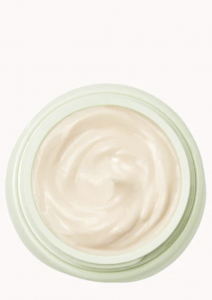 With 97% naturally derived ingredients like peptide, vitamin C, turmeric, and licorice, you can be sure that the Aveda Firming Sleeping Masque will do nothing but give your skin what it deserves. The peptide and Vitamin C work together to boost your skin's natural production of collagen, which will make your face appear more lifted and firm. The blend of turmeric and licorice root extract, amongst other plant hydrators, brightens and provides moisture to your skin.
The steps are so simple, too. All you have to do is apply the masque at the end of your skincare routine and fall asleep. Remove the product when you wake up, and you'll immediately notice results. As described by the website, your first night will likely give you a hydration boost, but in a few weeks, you'll recognize how the product sculpts your features, as well. After continued use for months, your face will appear lifted and your fine lines will fade!
There are also a number of uses for this product. For instance, the masque's sole purpose is to help shape your face, so you could use it as maintenance after a cryo facial! The results of a cryo facial are much more immediate than the product on its own, and most effective if done routinely. However, if paired with the product, you may begin to notice a heightened outcome; your face will feel firmer and more toned than ever before. Keep in mind, though, that the masque should primarily be used as upkeep, as opposed to being a complete replacement for getting the facial. Between the two, you'll begin to experience the facial features you've always dreamed of.
So, the answer to our question is yes; your cryotherapy results can certainly be improved with just a little bit of skincare. If you're yearning for a real change, book a CryoToning facial and shop the Aveda Firming Sleeping Masque at Soleil Salon & Spa!